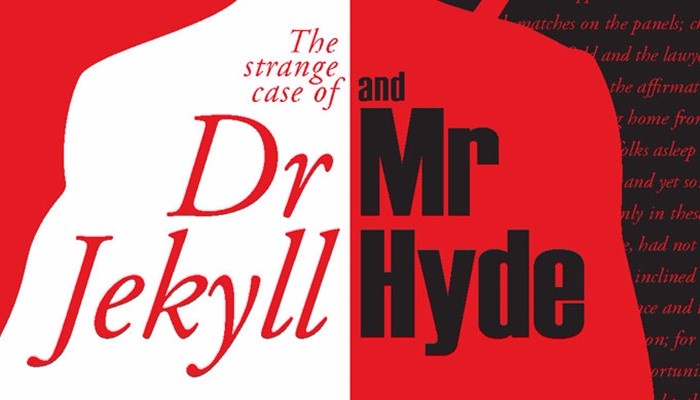 As I was pondering what to share with all my readers today, I remembered telling a friend of mine about the book "The Strange Case of Dr Jekyll and Mr Hyde" By R. L. Stevenson. I've been listening to the author's "Treasure Island" to help me fall asleep at night and discovered the book is much better than the movies based on it. "The Strange Case of Dr Jekyll and Mr Hyde," has a plot that is woven around a personality disorder that causes one man to become these two completely different characters.
Without giving away any spoilers, there is a despicable character called Mr. Hyde, who does evil and wicked things without a single shred of remorse and there is also a good and reputable doctor Dr. Jekyll, who seems to somehow be involved with deplorable Mr. Hyde. So vastly different are their behaviors that people worry greatly when they discovered that Mr. Hyde is Dr. Jekyll's sole beneficiary in the event of his death. This of course, turns into a huge mystery and if you think about it, the reasons why your business might be failing to land the sales you're desperate for are related to the core theme of this classic.
A lot of businesses suffer from multiple personalities and it confuses the hell out of customers. Sometimes your business is free and fun and funky, the next it's got a corporate face and is all about the numbers, the next it's artistic and abstract and all this means is that no one can really tell who the hell you're trying to sell to and if they even want to buy from you. It's not that you don't have a great product or service, or that you don't work hard enough. You're probably trying to attract the wrong people because you don't even know who your business is in the first place.
I encounter so many entrepreneurs and business people, who feel like tearing their hair out because the bills aren't getting paid and their stock isn't moving. They are advertising, they are telling people about what they do, but to no avail. The first thing I always ask them is "what is your business and who is it for?" Of course most of the time I'm told that "The product can be used by EVERYONE."
That of course, is possible, you might have a product so awesome that everyone can use it! But you can't sell to everyone at the same time, you're not Coca-cola! And for Coke to get where it is right now it had to work it's way up. If you want to get your sales to go up you need to come down to earth and figure out three things.
What type of personality you have. I always make clients take a personality test when we first start working together, why? Because your business is closely linked to who you are as a person, so it will benefit from your strengths and be hurt by your weaknesses, you need to know what you're dealing with. And also figure out if the type of business you're in even matches your personality! Like I always say "do something you love, so that when it gets tough, you are still willing to do it anyway."
What kind of person you want to sell to. It must be someone you can relate to, someone you think your product will be perfect for, take some time to create the "perfect avatar" for your products.
What kind of experience will merge your unique personality and that of your avatar to create a great buying environment and a great product experience. Here you draft your brand and business personality. It doesn't have to be long and winding, just a paragraph, which summarises these three elements.
After this is done, you can print it out and reference it before making any decisions regarding sales, promotions, advertising, or even selecting new products to launch. It will help keep you moving in one direction, one that's true to you, your customers and our products.
Obviously, this is over-simplified because I don't want to write a long boring article and also keep in mind that things do change, so if you start developing a brand personality and it doesn't work, feel free to change the elements in it ans stretch it- even your personality experiences change from time to time, allow your business to also grow. Some popular traits used to craft brand personalities include the following;
Sincerity (honest, wholesome, down-to-earth, cheerful)
Excitement (imaginative, spirited, daring, up-to-date)
Competence (reliable, successful, intelligent)
Sophistication (upper-class, charming)
Ruggedness (tough, outdoorsy).
So don't waste a single moment, grab a sheet of paper and start drafting that personality! If you have any questions, feel free to send me an email [email protected] the subject should be "Drafting A Brand Personality" There's also a free personality test I can send you, if you've never taken one.